02.16.23
Black & Grey Week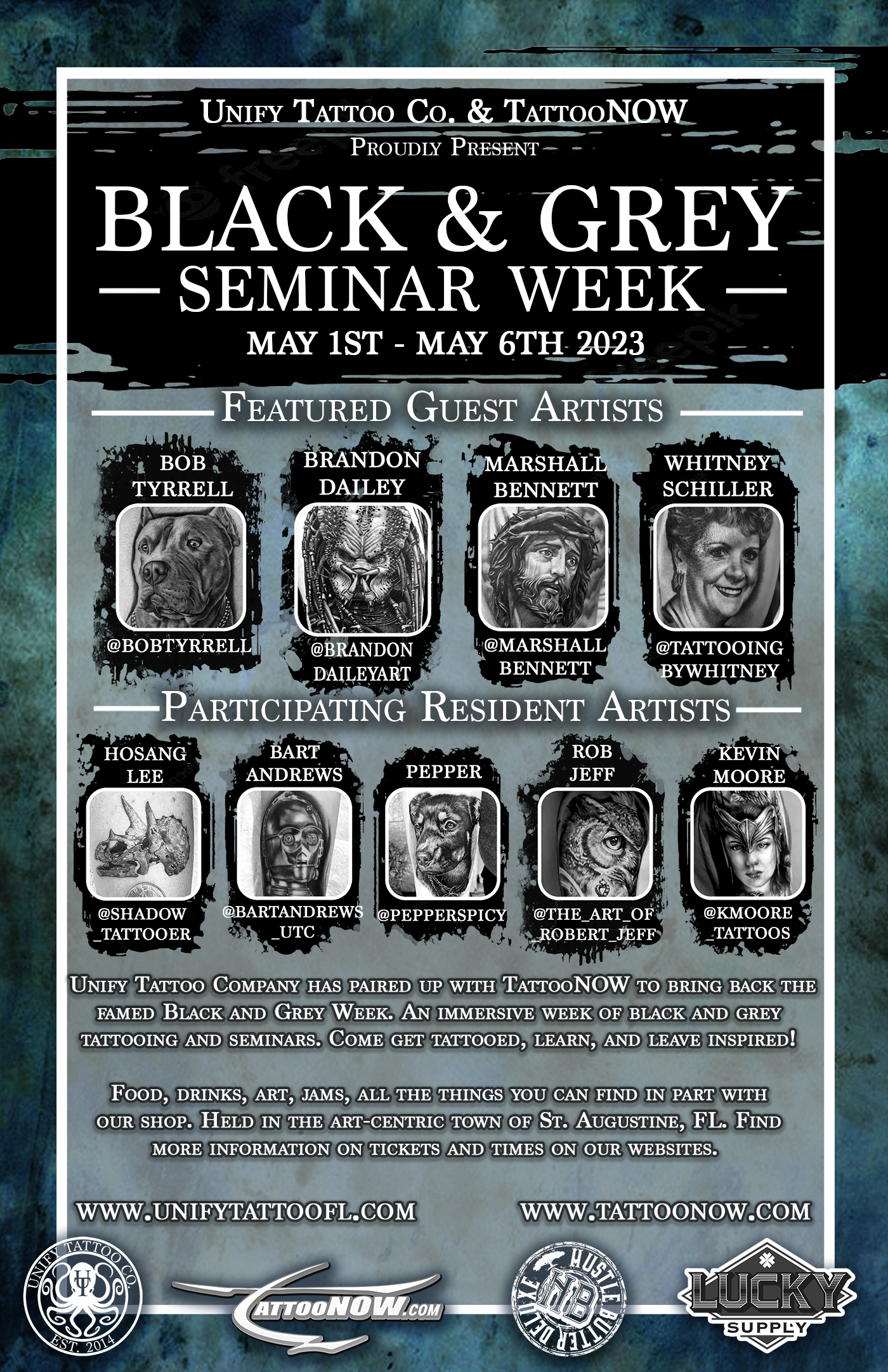 Unify Tattoo Company has paired up with TattooNOW to bring back the famed Black and Grey Week. An immersive week of black and grey tattooing and seminars. Come get tattooed, learn, and leave inspired!
Special guest artists include: Bob Tyrrell, Brandon Dailey, Marshall Bennett, Whitney Schiller
Participating resident artists include: Hosang Lee, Bart Andrews, Pepper, Rob Jeff, Kevin Moore
Food, drinks, art, jams, all the things you can find in part with our shop. Held in the art-centric town of St. Augustine, FL. This event is sponsored by: Hustle Butter Deluxe and Lucky's Tattoo Supply.
Find more information on tickets and times by clicking HERE.